Terms likely to be sweetened as Air India fails to woo suitors
The Indian government, which has failed to woo even a single suitor for its loss-laden national carrier, Air India, has started clearing the decks to launch the sale again after sweetening the stringent terms, which put potential buyers to flight.
With the humiliating fiasco blotting Prime Minister Narendra Modi's copybook ahead of the general elections next year, the administration is now bent on finding the highest bidder by August and wash its hands of the 86-year-old ailing airline by December.
The civil aviation ministry has asked the transaction advisor for the sale process to find out the reasons why the move to sell 76 percent of the equity stake of the government in Air India could not attract Indian or foreign buyers.
Taxpayers' money
According to civil aviation minister Suresh Prabhu, the inputs of both these advisors will be then taken to the Air India Specific Alternate Mechanism comprising ministers of civil aviation, finance, and road transport for determining the final floor price below which the flagship carrier will not be sold.
Divestment target
The government, even otherwise, cannot afford to delay the transaction for many reasons like mounting losses, a growing debt burden, a drop in market share and a tougher competition from rivals, not to mention the resultant brain drain with ambitious commanders, engineers and managers moving to other money-spinning airlines in the world's fastest-growing aviation market that is India.
Daunting conditions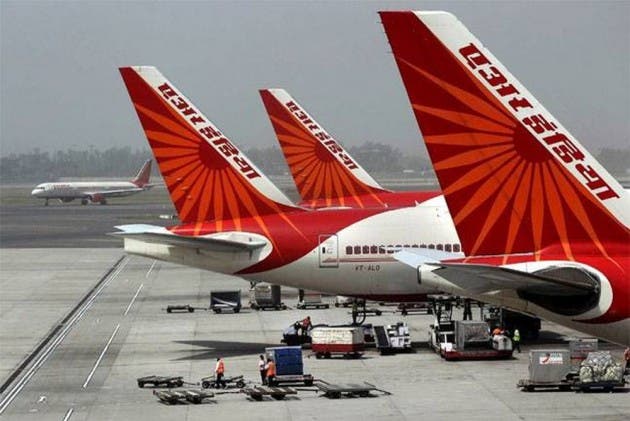 Even as the government is getting ready once again to successfully privatize the airline before the 2019 polls, chances are opposition parties as also the ruling Bhartiya Janata Party's ideological parent, the Rashtriya Swayamsewak Sangh (RSS) and its economic think tank, Swadeshi Jagran Manch (SJM) may throw a spanner in Modi's works.
Global leader
Whether the government will eventually decide on a complete exit by selling its entire 100 percent stake in the belly-up airline or come out with other softer terms for sale is anybody's guess but till then Air India will continue to operate on a wing and a prayer.